Ninjutsu Instructor

Call us now on... 0412 149 176

Bujinkan Melbourne - Ninjutsu Melbourne - Ninja Training Melbourne
Self Defence - Kuji-In - Reiki - Short Courses - Security Agency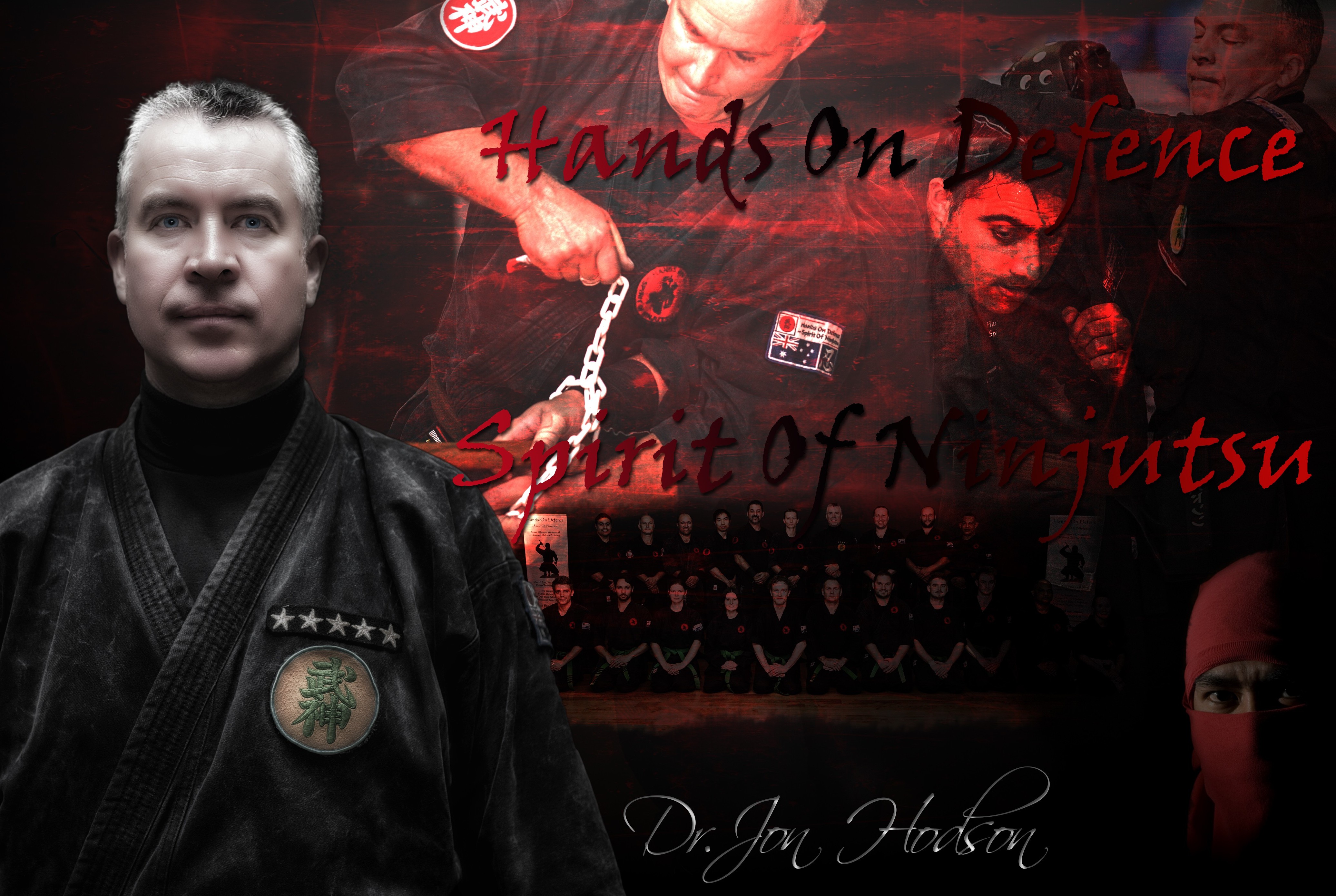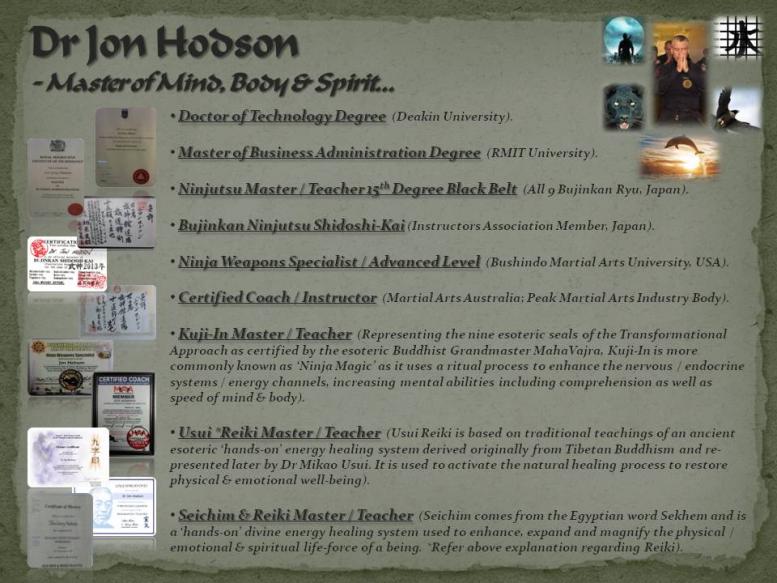 Shihan Shidoshi (meaning 'Master Teacher of the Warrior Ways
to Enlightenment'), Dr. Jon Hodson was born in England having
an adventurous spirit depicted by a keen 'Go For It!' outlook to life.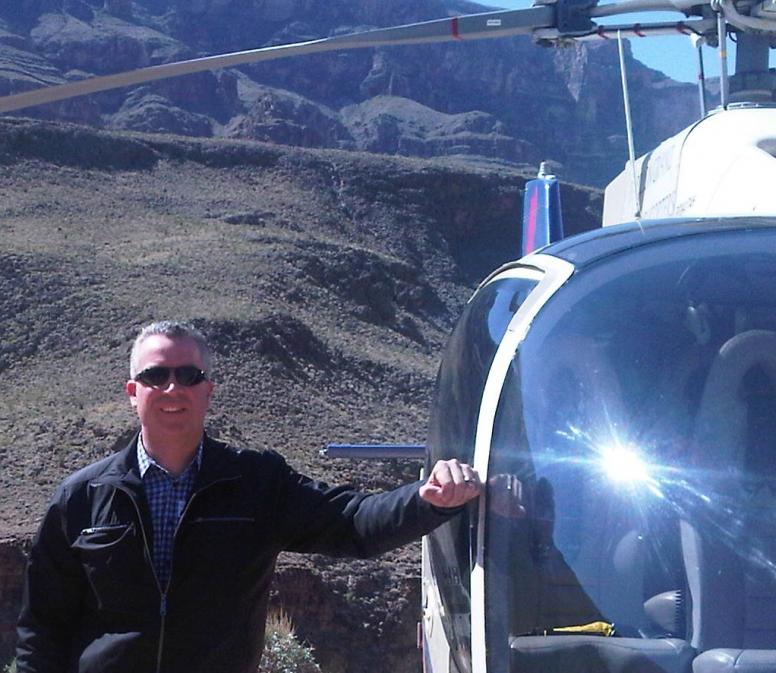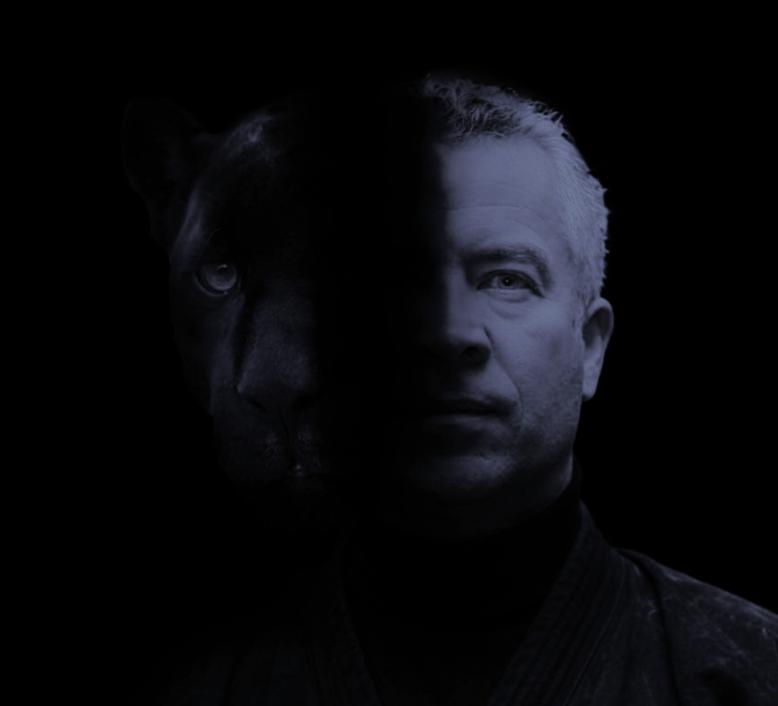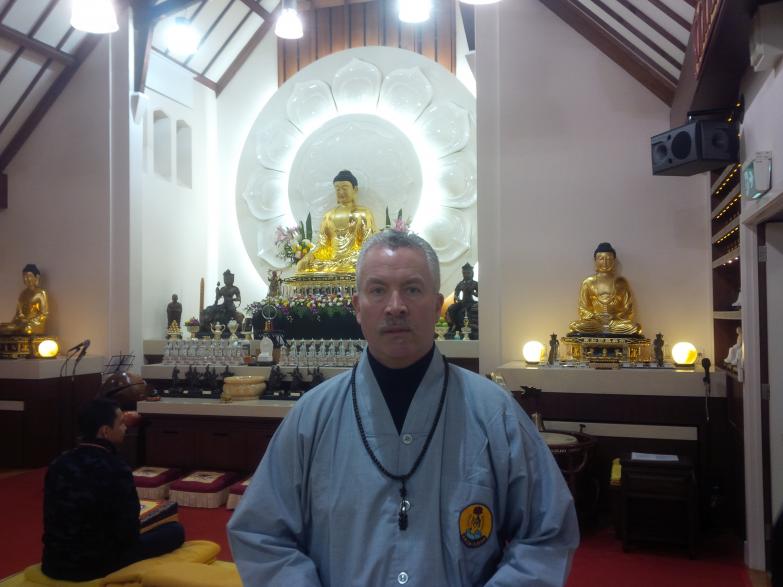 Ordained Spiritual Master/Bishop Priest of a Vajrayana/Mikkyo (Esoteric)
Buddhist tradition, and Spiritually aware - having the Soulname "Sahaujas",
the Japanese fighting name "Kurohyou" (Panther), appreciative of the mystic
form of "Konoha Tengu" (half-man, half-bird forest warrior demon with
esoteric Spiritual powers, speed & strength) - Shihan Hodson encourages his
students to live by his personal motto of "Sadaka Shouri" (Sure Conquest).

Internationally awarded "Master of the Year - Ninjutsu" by the World
Professional Martial Arts Organization (WPMAO) in New York, USA on
23rd February 2014...

Master Dr. Hodson is the founder of the 'Hands On Defence - Spirit Of
Ninjutsu' School as well as the Master Instructor for the 'Bujinkan
Melbourne' Dojo's, plus Administrator for the Bujinkan Australia
Facebook Group. In short, operating a complete Ninjutsu Training Centre
experience dedicated to the transmission of life long martial art and self
defence knowledge, skill and wisdom related to the specific art of Ninjutsu,
and more broadly to the arts of Budo Taijutsu (including ninpo/ ninjutsu,
koppojutsu, koshijutsu, dakentaijutsu, iaijutsu, jutaijutsu and taihenjutsu)
blended with the spiritual/ esoteric arts of "Kuji-In", "Reiki", "Seichim"
as well as advanced communication practices of "NLP".

Dr. Hodson is an internationally honored master and has been involved in
the teaching of Ninjutsu to students for almost 20 years.

Also as a hobby researcher, Dr Hodson has published circa 200 ninjutsu
related articles to members of his School via newsletters (since 2004).

He has been referenced in related 'Shinobi' (Japanese for 'Ninja') high
profile article: http://www.shinobiexchange.com/the-universal-flow-of-reiki/,
in addition to providing numerous open-to-the-public sessions on asian
esoteric studies.


Dr Hodson has also been asked to present on "Intuitive Awareness" to the
prestigious 'Sportsmind Coaching Excellence Conference'.

Dr. Hodson continues to be a student of Ninja Grandmaster Hatsumi and has
been authorised by Soke Hatsumi as a 'Shidoshi' (a fully licensed teacher
of the warrior ways to enlightenment) of the nine budo taijutsu traditions
which Soke Hatsumi learnt from the late Toshitsugu Takamatsu Soke (often
described as the 'last true living Ninja').

Shihan Dr. Hodson believes in a balanced approach to the Ninja path:

(1) Besides a Doctor of Technology (from Deakin University, Australia)
Shihan has also been awarded an honorary Doctorate (PhD) in Martial
Science in recognition of his knowledge, rank & study of the martial arts
from the International University San Diego (USA) in 2014.  The 'Grand'
Doctor of Philosophy in Martial Science is awarded to highly
experienced and senior graded martial artists dedicated to the
transmission of the arts to students around the World.
Dr Hodson was inducted as a Lifetime Member of this prestigious Council.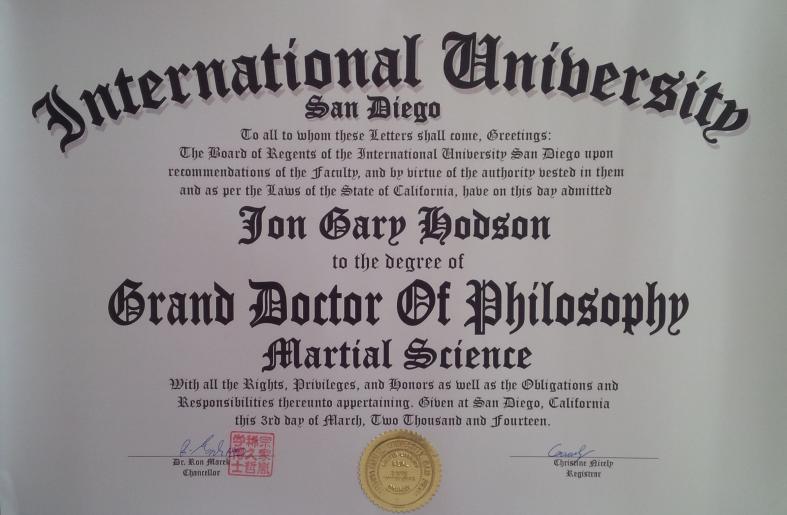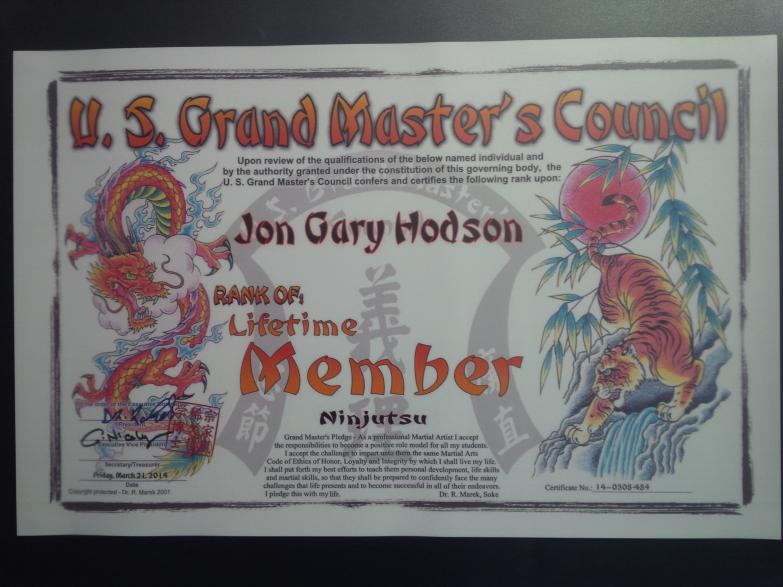 (2) Master Hodson is accredited to an advanced level in Spiritual studies,
e.g. Certified (i) a Master Teacher in Kuji-In/ Nine Esoteric Seals of
the Transformational Approach Lineage, (ii) a Master in Usui Reiki, 
(iii) a Master in Seichim, (iv) an ordained Priest & Spiritual Master/Bishop
in the Mahajrya Buddhist Tradition (a Vajrayana/Mikkyo Esoteric
tradition),and (v) an advanced Zen Buddhist graduate from the Boa Lin
Monastery.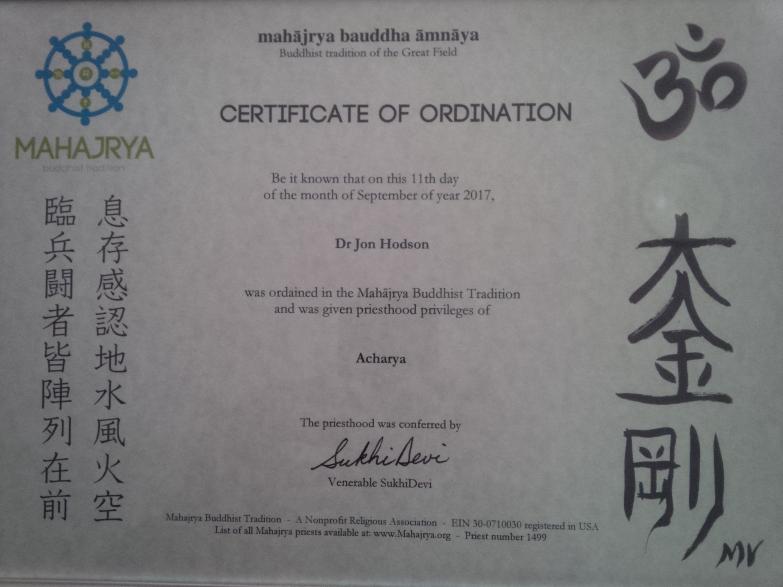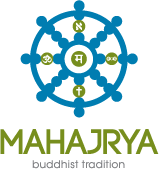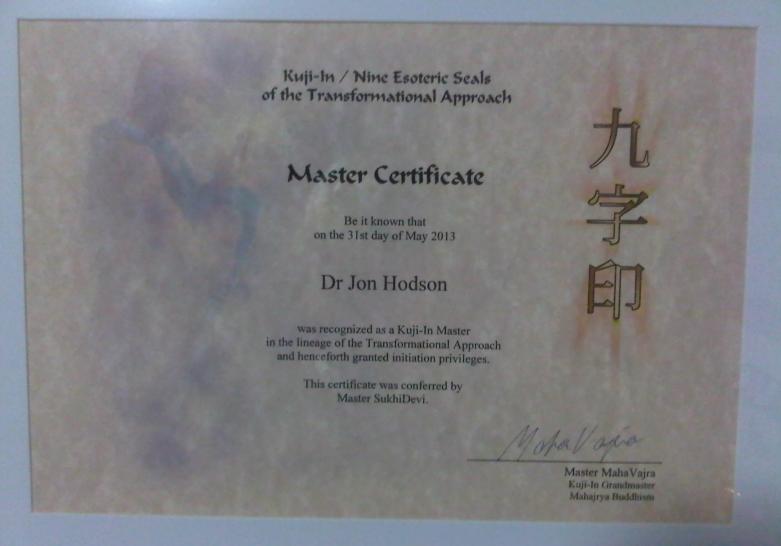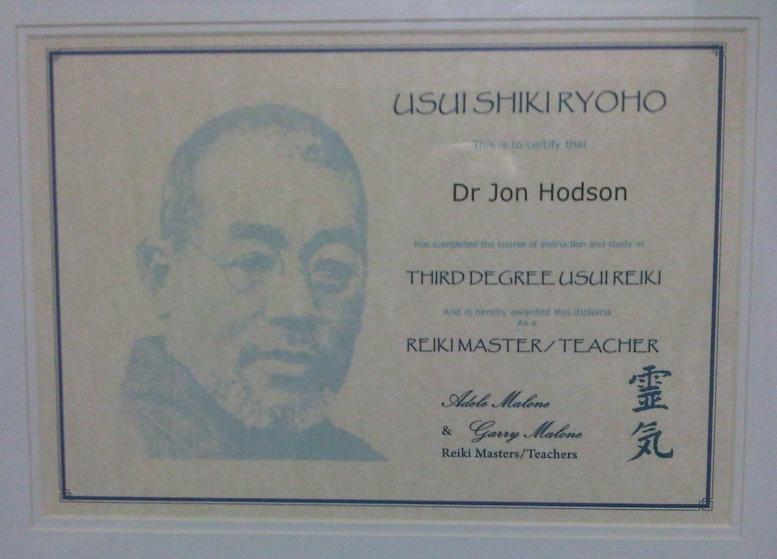 (3) As at the 4th January 2014, Shihan was also internationally recognised by
the 'Mystic Knighthood of the Crowned Heart' & granted Knighthood having
the noble title Sir Jon Hodson, Master Knight. Knighthood having been
recognition of his physical & spiritual levels of mastery e.g. of mind, body &
spirit.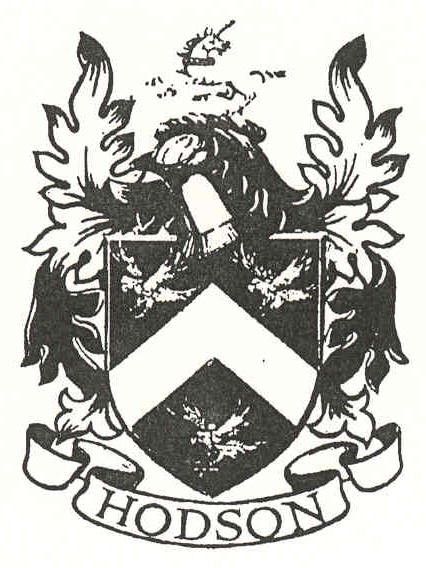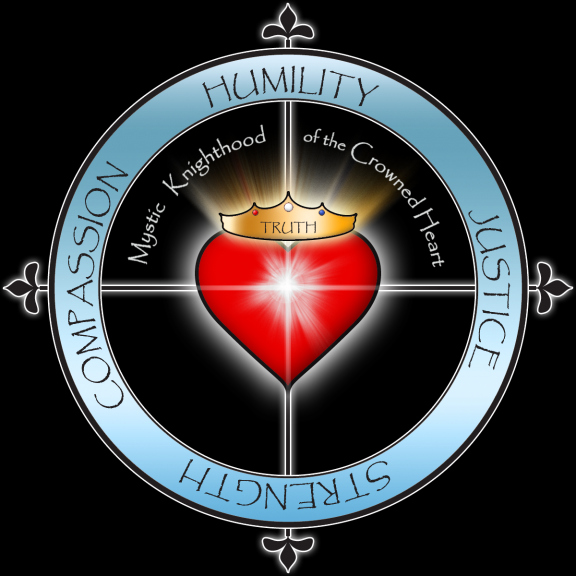 Knighthood Decree:

- Humility in service to Strength
- Strength in service to Justice
- Justice in service to Compassion
- Compassion in service to Humility
_______________________________________________________

Dr Hodson is also certified at the Master level in Coaching and Instructing
through the peak body: Martial Arts Australia and International Martial
Arts Alliance...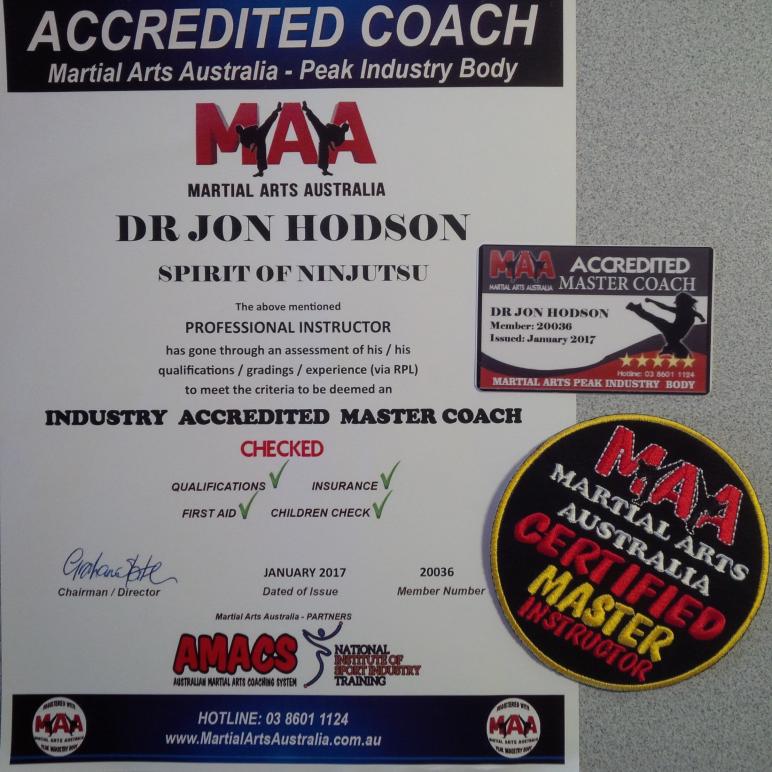 _______________________________________________________
Dr Hodson has been internationally recognised for his advanced level
in "Zen" Buddhism studies: Having studied for a two-year period at
the prestigious Boa Lin Monastery - a Zen Buddhist Monastery,
Master Hodson was recognised for his advanced study of "Zen"
encompassing Spiritual wisdom study related to meditation, Sutra's,
Buddhahood, Enlightenment - as part of a Path of Spiritual mastery...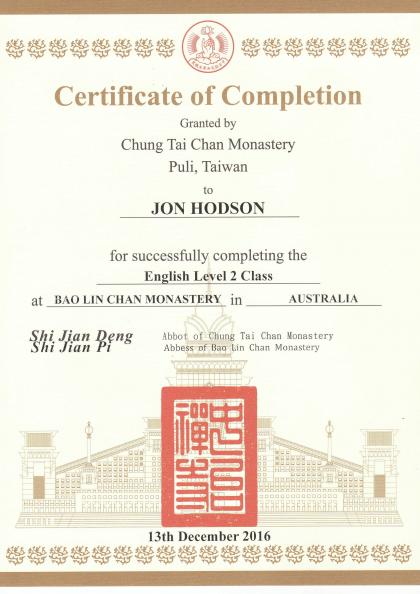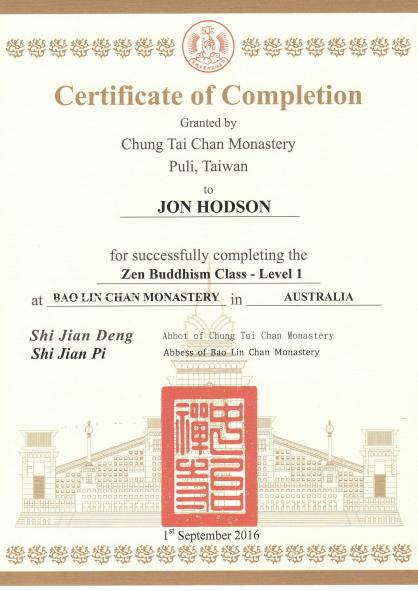 _______________________________________________________

Martial Arts Expert: Having 30+ years fighting art experience, Shihan
Dr. Hodson is one of an elite group of 15th Dan Black Belts (the
highest dan rank awarded in Bujinkan Ninjutsu/Budo Taijutsu), who are
dedicated to the life-long learning/ teaching of Ninjutsu/ Budo Taijutsu.
Dr. Hodson started his martial arts training at a local YMCA Judo School
in England at 9 years of age, later learning more advanced combat skills
taught to him in the fighting arts of Boxing, Karate and also having spent
a number of years gaining invaluable discipline and military experience in
England before migrating to Australia in the late 80's. Dr Hodson
commenced his Ninjutsu studies in the early 90's.


Shihan started the School 'Hands On Defence - Spirit Of Ninjutsu'
incorporating the Bujinkan Melbourne Dojo's in 2004 - both entities
being registered as businesses in Australia.

Specialty in Ninjutsu / Ninpo Taijutsu / Budo Taijutsu: Dr. Hodson
received the covetted 10th Dan (Judan) Shihan status from Soke Hatsumi
in Japan in 2009.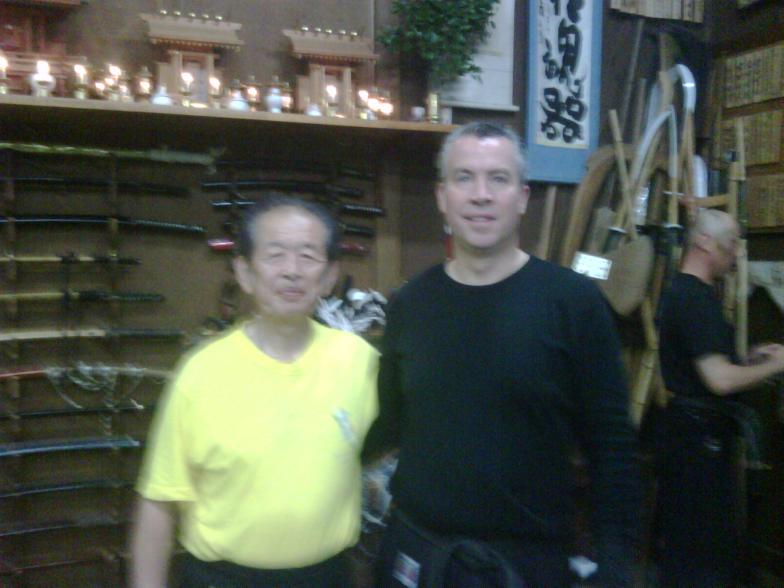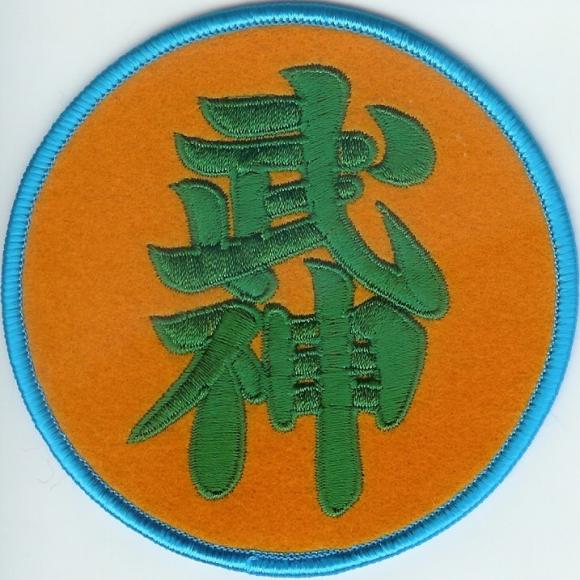 Summary of Related Personal Achievements,Training & Experience:

- Doctor of Technology Degree (Deakin University)
- Doctor of Philosophy Honorary Degree (Martial Science)
- Master Teacher, Shihan (Jugodan) 15th Dan, Bujinkan Ninjutsu/Budo
Taijutsu (incl. Unarmed/Armed Combat, Ninja/Samurai Weapons
Specialist)
- Spiritual Master/Bishop ('Acharya'), Mahajrya Buddhist Tradition
- Master Coach & Master Instructor, Martial Arts Australia
- Master Teacher, Reiki (Energy Channeling Art)
- Master Teacher, Seichim (Energy Channeling Art)
- Master Teacher, Kuji-In/ Nine Esoteric Seals of the Transformational
Approach Lineage (Mahajrya Buddhism)
- Master-In-Mind Accredited Trainer for Australia, ISIO
- Master Practitioner, Neuro-Linguistic Programming
- Master of Business Administration Degree (RMIT University)
- Master Knight, Sir Jon Hodson, Mystic Knighthood of the Crowned Heart
- Professor (Ninjutsu), U.S. Grand Masters Council
- Ordained Priest in Mikkyo/Vajrayana (Esoteric) Mahajrya Buddhist Tradition
- Lecturer for MEng Masters Degree, RMIT University
- Accredited 'Certified Anti-Terrorism Specialist' title by the Chartered
International Institute of Security and Crisis Management
- Awarded Certificate of Achievement, Outstanding Achievement for
Teaching (Master's Degree Program, MANU2150, 2015) RMIT Universiy
- Completed Zen Buddhism spiritual studies: Level 1 (Initiation level),
Zen 2 (Intermediate level), and Zen 3 (Advanced level) in Zen Buddhism
at Boa Lin Zen Buddhist Monastery over a 2-year period.
- Graduate Diploma in Manufacturing Management (Victoria University)
- Diploma (Vocational Education & Training)
- Diploma (Training Design & Development)
- Diploma - Company Directors  (AICD)
- Advanced Cert. in Management 
- Cert. IV in Training & Assessment
- Cert. IV in Security & Risk Management
- Cert. III in Investigative Services e.g. Private Investigator
- Cert. III in Security Operations (Bodyguard)
- Cert. III in Security Operations (Armed Guard/Cash-In-Transit)
(Revolver/9mm Semi-Automatic HandGuns/Baton/Handcuffs)
- Cert. II in Security Operations (Unarmed Guard/Crowd Control)
- Cert. II in Control Room & Monitoring Centre Operator
- 'Rolls-Royce' Graduate (Engineering - Military Jet Aircraft Engines)
- Higher National Certificate (HNC) - Production Engineering
- Ordinary National Certificate (ONC) - Mechanical Engineering
- World Professional Martial Arts Organization (WPMAO) Hall of Fame
Honorary Award of "Master of the Year - Ninjutsu", 2014 (New York)
- Nominee for the 2014 Australia Day Awards (City of Casey Citizen of
the Year)
- 1st Runner-up 'State Training Board Achievement Award' (Victoria)
- Nominee for 'Young Achiever Awards' (TV 'Channel 10' & 'Herald Sun')
- Fellow: Australian Institute of Company Directors (FAICD)
- Fellow: Australian Institute of Management (FAIM)
- Fellow Technologist: Institution of Engineers, Australia (FTIEAust)
- Fellow, ISIO
- CEngT, Chartered Engineering Technologist (Engineers Australia)
- Lifetime Member: U.S. Grand Master's Council
- Member: Bujinkan Shidoshi-Kai (Bujinkan Instructors Assoc., Japan)
- Member: Martial Arts Alliance (Martial Arts Industry Peak Body)
- Inducted Member: Bussey Black Belt Society (by Master Robert Bussey)
- Certified Firearms Instructor incl. Semi-Automatic Pistol & Revolver
(Police approved)
- Certified Defensive Tactics Instructor incl. Batons / Handcuffs
- Certified Coach (Foundation Level, ASEA)
- Certified 'Train-the-Trainer' 
- Certified Advanced First Aider/'Apply Advanced First Aid'
- Certified Senior First Aider/'Apply First Aid'
- Chief Fire Warden Trained (Fire Fighting, MFB)
- Department of Defence Security Cleared
- Registered Security Adviser (Victoria Police)
- Private Security Licence
- Motor Vehicle (Car) Licence
- Heavy Vehicle Licence
- Motor Bike Licence
- Certified in Advanced Driving
- Marine Licence (Boat)
- Marine Licence (Powered Water Craft / Jet Ski)
- International Open Water Scuba Diver Licence
- Pilot Licence (Gyroplane / Gyrocopter incl. Cross Country Endorsement)
- Pilot Licence (Microlight / Trike incl. Cross Country Endorsement)
- Pilot Licence (Single Engine Fixed Wing Aircraft - Unrestricted)
- Chief Commissioner's Prohibited Weapons Approval (Police - Victoria)
- Hand Gun Licence (Proficient: Semi-auto 9mm, revolver.38/.45/.50 Cal)
- Working With Children Licence
- Glider Pilot Certificate
- Parachute Jump Certified
- Parascending Certified
- Radio Operators Licence (Incl. VHF)
- Inducted 'International Who's Who of Professionals' (2003/4)
- Practitioner of Meta States, Mind Lines & Meta Programs (NLP)
- Certified Adv. Modeller of Ericksonian Communications (e.g. Hypnosis)
- Outdoor Hiking & Survival Award: 'Ten Tors' Medal (Dartmoor, England)
- Official 'Operation Blackhawk' Finisher 2014 (7km, 40+ Obstacle Course
Designed using Military inspired physical tests)
- Official 'Tough Mudder' Finisher 2012 (20km, 28 Obstacle Course
Designed by British Special Forces)
- Corporal (Military related)
- Marksman Award (Military related)
- Orienteering Medal (Military related)
- Sports Awards Incl. Rugby/ Swimming (Military related)
- Snow Skiing Award (International, Europe)
- Personal Survival Swimming Award; Honours (ASA, UK)
- Athletics Awards - High/Long Jump, Javelin, Discuss
- Ballroom Dancing Awards (Bronze & Silver Medals)
- Running Awards (incl. Half Marathon Medal & Cross Country Medal)
- Chief Scout's Award
- Patrol Leader (Scouts)